I've been trying to figure out what to do with those older rigging DVDs that I used to sell through LULU.  They were written about 10 years ago (woah!), and while the content is still quite relevant, it's been a while since I've updated it.  I wanted to keep the material available to people, so I've decided to have a "sale"..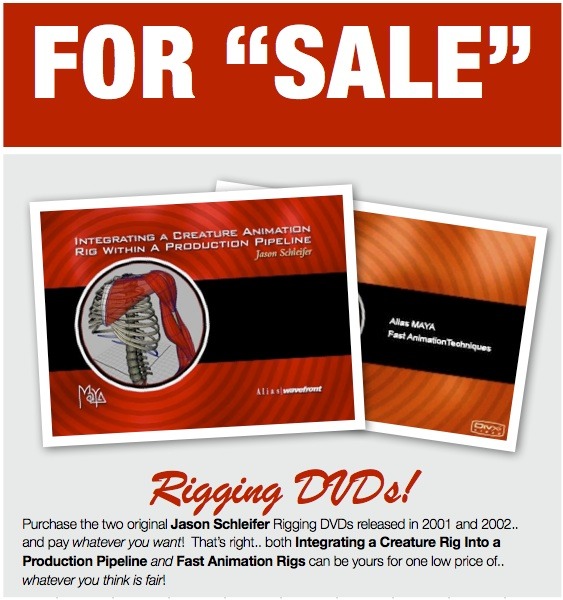 I'm releasing Integrating a Creature Rig and Fast Animation Rigs as a "pay what you want" bundle.  You can pay nothing.. 1 dollar.. 5 dollars.. 50 dollars.. whatever you think is fair.
I just hope that people enjoy having access to these tutorials again, and enjoy watching me talk rigging with more hair & fewer bags under my eyes. 🙂
Check it out.. here!