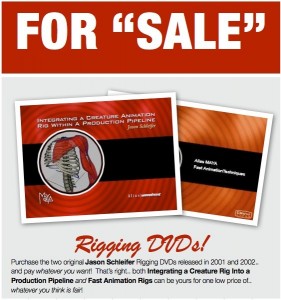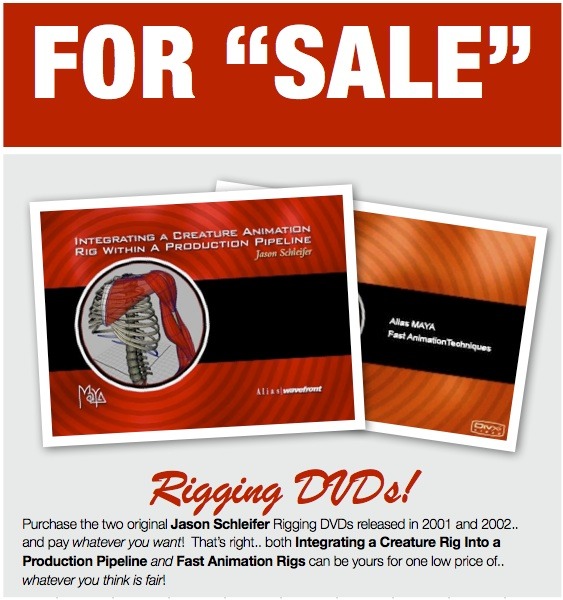 Lots of people have been interested in the results of the "Pay What You Want" sale I'm having on my older rigging dvds, so I thought I'd go ahead and post some of the results!
The news has been all over this idea lately.. especially with folks like Louis CK being so incredibly successful with this model.  It's a great idea.. content creators taking control over their own distribution.  I feel it benefits the two most important folks in any transaction.. the customer and the creator.
So I thought I would do this experiment.. what if I offered these valuable dvds that I created over 10 years ago at whatever price people thought they should pay.  What would the animation and rigging community do?  What do they think they are worth?  Would they be interested?
Turns out.. yeah, people are!  🙂
As part of this experiment, I'm going to publish some of the results of this sale… I find them interesting.  I hope you will, too! 🙂
One of the first things I did was try and decide what my "suggested" price would be.  I really wanted customers to be able choose to pay whatever they wanted, but I thought it would be good to provide a "start" price.
I chose $4.99.  I wanted to pick a price that I felt would show that the information is valuable, but wouldn't be too high to cause people to think "mmm.. nahhh.. too expensive".
Customers could still choose to pay more or less than that, but I felt it would be a good start.  In fact, just over half the customers have paid what I suggested.  24% have paid more than I suggested, and 23% have paid less.  It's a pretty healthy split!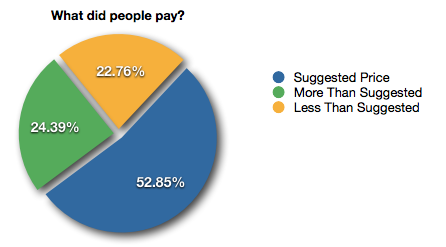 So far, the average that has been paid is $6.48, with the minimum $1 and the maximum $40.
I always love seeing where people live, so this was interesting..  People from 20 different countries have purchased the dvds, with most living in the US, the UK, and the Netherlands.  Canada, Germany, and Australia followed up, with an additional 16% of the folks coming from such places as the Czech Republic, Slovakia, Colombia and New Zealand.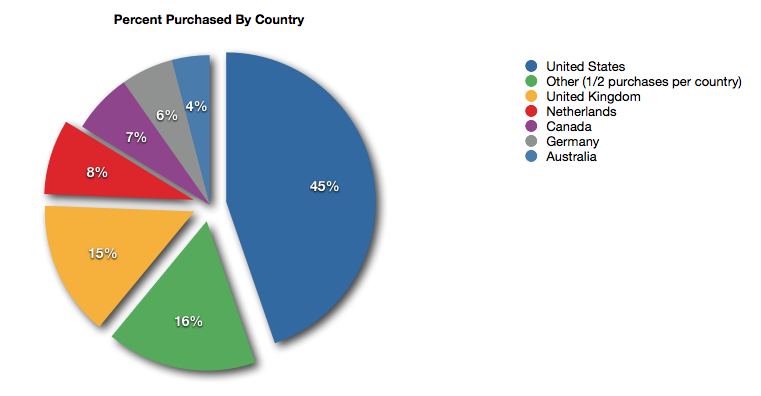 It's also interesting to see the average paid by folks in those countries..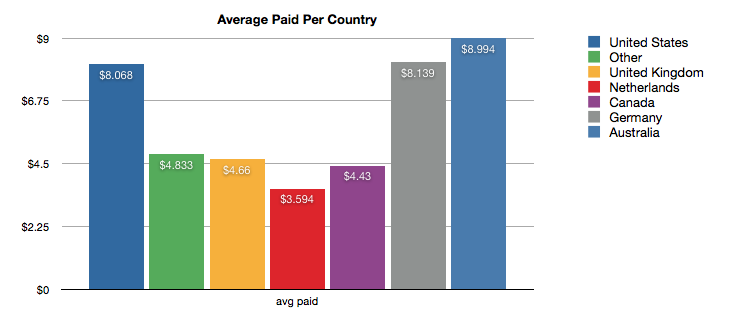 So as you can see.. while the United States definitely had the most people purchasing the DVDs.. folks in Australia and Germany were more generous with their purchases.   Woot! 🙂
Hope you've enjoyed this brief glimpse into how the sale has been going so far!  I'm looking forward to seeing what happens next! 🙂